We code software that makes you more money...


Copyright © Appify WP · All Rights reserved · Email us: contact@appifywp.com
You have got a great idea for an application that will help save your business time and/or money.

But how long will it take to have it done? And what factors will determine its price? This articles has the answers to these questions (and more).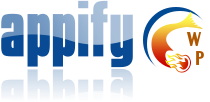 Software developers and end users have focused their attention on user interface design for way too much time.

The new paradigm focuses on User Experience (UX) and it has changed the application development world forever.
As a business owner who isn't an IT industry specialist, it's hard to determine if the company you've hired to create a business application does its job.

This article will help you discover several methods that will put YOU in control.
How does software estimation work
How to design a project that offers a great UX
How to have control over your software development project